Nikhil Bardia sheds light on the evolving landscape of sports celebrity sponsorships market
Mar 31, 2022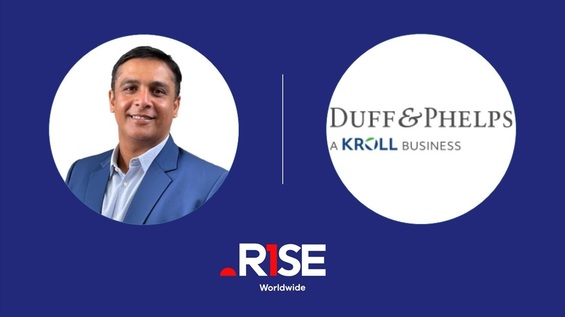 Highlights the growing share of the RISE Worldwide talent roster led by Brand Rohit Sharma
Mr. Nikhil Bardia, Head of Sponsorships Sales & Talent, RISE Worldwide, shared his valuable insights in the Duff & Phelps Celebrity Brand Valuation Report 2021 released recently. Mr. Bardia contributed to the report talking about the evolving landscape of sports celebrity sponsorships market and the growing share of the RISE Worldwide talent roster led by team India Captain Rohit Sharma. He goes on to speak at length about brand Rohit Sharma and the future of the celebrity endorsement industry highlighting the minute details of brand-celebrity relationships and how RISE Worldwide continues to set new benchmarks especially in the new normal era. RISE Worldwide exclusively handles a diverse talent roster of eight of India's leading cricketers - Rohit Sharma, Jasprit Bumrah, Hardik Pandya, Shreyas Iyer, Shikhar Dhawan, Suryakumar Yadav, Ishan Kishan and Krunal Pandya. Following are the excerpts of the interview:
How has the pandemic changed the brand endorsement landscape for celebrities?
Over the years, the brand endorsement landscape has evolved significantly. Traditionally brands looked at having one celebrity as their face and utilizing an athlete's IP, in-person offline appearances at launch events, shoots and fan engagements. Social media engagement was generally bundled, as add on value. But, the pandemic and its restrictions led to a dynamic shift, with brands opting for multiple athletes focused on digital and campaign based associations. Leveraging the social media platforms of athletes has opened a wider ground for brands to target demographics suited to their objective, also helping to penetrate into the regional audience. For example, the recent Dream11 Dream Big campaign, this one featuring four of our talents for our partner Dream11. A roaring success, here, Dream11 leveraged the evolving trend of multiple cricketers for one campaign, something that was adopted increasingly given the pandemic.
Are there specific sectors/ products that brands like to associate with sports celebrities, especially for the cricketers? Why?
Sports celebrities command an emotional bond with fans, with a sense of ownership and loyalty, which enables brands to leverage that connect. Today, a large share of our population is the youth and the brand universe acknowledges and addresses it in their partnership and endorsement choices. So, sectors where the primary consumer is the youth, look at communicating their brand narrative through sports celebrities.
New-age industries like fin-tech, ed-tech, services, health & wellness have certainly identified the importance and impact of having a sports personality associated with them. And with the emergence of NFTs and businesses that hold sustainability as a core, partnering with a sports celebrity to tell their story, makes more sense in terms of availing the benefits of relatability and ownership for a brand. 
Furthermore, the consistent engagement and followership across digital media enables the fans to know the cricketer off-the-field and his life as a relatable common family person with a daily routine similar to them. This transparency and insight into their lives strengthens the emotional connect, amplified by the increasing usage of social media, making it more economically viable for a brand.
How does the brand value of a cricketer get affected once they retire?
A sportsperson undergoes a brand journey across his career, basis his performance on the field along with his persona off-field. A lot depends on what perception the active sports personality has left behind. If she/he has built his brand well during his career keeping a long term horizon, I don't see a significant diminishing value post retirement.
In my opinion, one can see a cricketer's journey in three phases: Phase 1, where they get into the Indian team and stay focused on cricket. Phase 2 is when they are in the peak of their career, peak of their game, signing brands, has strong visibility and vibrant quotient. And with Phase 3, he moves towards becoming a mentor, holding a senior leadership role. A senior statesman, and the work they do in this phase is what carries on till retirement and beyond. It depends on how well the sportsperson has positioned oneself towards the last phase of his/ her career to carry on the brand image post retirement. Preparation along this usually begins 3 to 4 years prior to retirement which accounts for the value he will be able to generate post retirement.
Sachin Tendulkar is the best example of brand management. In the initial years and into his peak, Tendulkar dominated the endorsement spectrum with a heavy brand wagon, where he was part of the era as a superstar which saw globalization and evolution of television. But, he has sustained his brand appeal walking into his 4th decade as a sports celebrity. The simple reason being his evolution, choice in brand partnerships and emotional connect with the audience.
Please share your views/ thoughts on how brand 'Rohit Sharma' will emerge in the near future? What are the long-term prospects for Sharma (discuss the new brand collaborations post his ODI and T20 captaincy, any major upcoming brand deals, and any other metrics you would like to share).
Rohit Sharma is considered as one of the batting greats of the modern era. He is in that phase of his brand journey where we are leveraging his interests and passions, all that he stands for at this point in time. We have been continuously building a brand wagon for him that has the capacity to sustain and grow. His brand portfolio reflects and leverages the aspects of his persona with its array of sectors including health and wellness, finance, lifestyle, accessories, technological and consumer goods & services, sportswear, etc. He has also commanded the stature of a global icon with international brands like Adidas, Oakley and La Liga striking multi-year deals with him.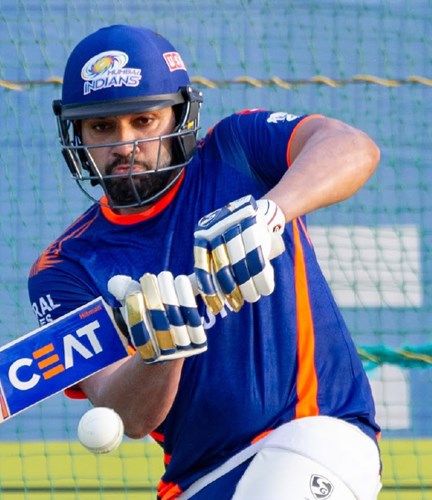 He has a well-defined set of values and ambitions he wishes to be associated with off the field, pitch. And chooses brands accordingly. Brands that can problem solve and have an impact on society. Like, say Dr Trust, a leading global Home Healthcare and Wellness brand, which deals with medical instruments (Glucometers, BP monitors, oximeters etc.). Or, Financepeer, which deals in school fee financing. These are brands that make a difference in the lives of people. Brands built on trust which deliver value.
What is the future of the sports marketing and sponsorship business when it comes to athlete engagement?
In an evolving sports business industry, the new normal will have an unlocking and injection of more value-based deals, where the highlights would be:
Digitization: As mentioned earlier in the responses here, the combination of athletes and social media has created personal broadcast platforms for many of today's top sports' stars. In kind, many athlete influencers have used the opportunity to speak out about the issues that are important to them. Today an athlete's social influence is no longer strictly tied to their success in sports. Increasingly, an athlete's engagement, attitude toward fans, and social relevance are upping their value in the eyes of fans, consumers, and brands.
Innovative content: Usage of social media and tools has further empowered brands to have a better understanding of how creative content works. For instance, Reels, an IP launched by Instagram during the lockdown has become one of the most engaging avenues along with promoted yet organic video content by athletes to connect with the audience; establishing a sense of transparency and emotion between the fan and the athlete. The immediate future will see more organic and innovative content utlilising new tools for fan engagement
New faces: The young brigade in Indian cricket has certainly seen an upswing in brand partnerships owing to the paradigm shift in the endorsement ecosystem. Now, while the likes of Rohit Sharma, Virat Kohli and MS Dhoni will continue to be the big three in the cricket celebrity bucket, youngsters like Jasprit Bumrah, Hardik Pandya, and Shreyas Iyer, will also increasingly find a larger share in the endorsement market.
Disruptive fee structures: With the increase in digitization and growing weightage to online deliverables, athletes will have to restructure their fee structure leading to more dynamic brand-athlete partnerships.
The entire report is available on Duff & Phelps website